Finally the new Thomas Ott (remember the
last
). I was going to save it for the perfect reading moment, but literally halfway out of bed this morning I figured I could at least have a little look at the first page - and before I knew it half an hour had past and 100 or so pages had ben scanned. Couldn't help it. I blame the genius. Oh, and it seems like it's his first full-length graphic novel, too.
Over at
Fantagraphics
there's a downloadable chapter for registered users, they also put up
this
on their Flickr.
By the way, fans of Ott might want to have a look at the wonderful cover for Shirley Jackson's
We Have Always Lived in the Castle
: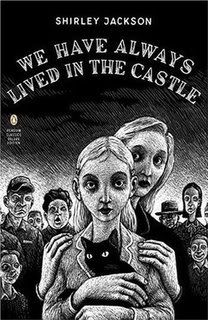 That whole
Penguin series
with favourite artists' jackets I would like to have just to hold. Anders Nilsen, Daniel Clowes, Yoshihiro Tatsumi, it's too much!