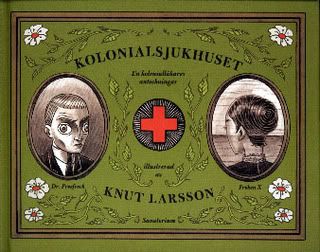 A short graphic novel in hardback by Swedish comic book artist / illustrator
Knut Larsson
, based on the writings in a notebook found in a vintage military store.
Doctor Proefrock arrives to a colonial hospital in another part of the world, where some sort of epidemic is spreading. Missing a certain woman, he distracts himself with the nurses in between autopsies.
It's sad and beautifully drawn, as always. And while waiting for KL's coming story about a crocodile city, very worth reading.