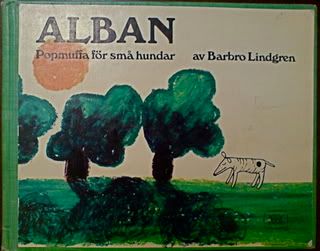 Swedish children's book from 1972 that I used to love as a kid. Alban is a dog with one ear hanging who wants to die when his brother impresses their common love interest Melitta by dancing on one hind leg.
A million thanks to the wonderful ladies at the
Library
who helped me find it!