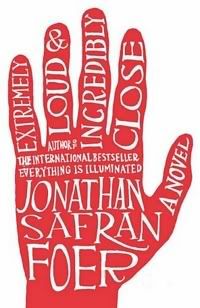 Wonderful Paul Austery story told from a very precaucious nine year old New Yorker's perspective, mixed with letters written by his grand parents. Love and war, leaving and returning; just my kind of stuff.
"Sometimes I can hear my bones straining under the weight of all the lives I'm not living"
I completely loved it. And cried my heart out on the flight back home to Stockholm while being bitten in the arm by a Age Krüger-like baby.